Mr Poowin Bunyavejchewin is Director-General and Chief Executive of the Vejchewin Research Institute and Acting Heads of the ACD Studies Centre and Strategic Analysis Centre at the Institute. He is also Senior Researcher at the Institute of East Asian Studies at Thammasat University in Thailand and Head of the University's Research Unit in History and International Politics.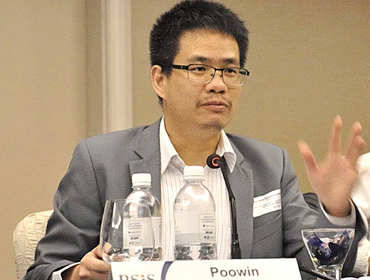 Mr Bunyavejchewin holds an MA in International Politics from the University of Hull, UK, and a BA (Hons) in Political Science from Thammasat University. Besides degrees in Political Science and International Politics, he also has an AdvDip in Aviation Law and Air Transport Management from NALSAR University of Law, India. He was awarded Thammasat University's Outstanding Young Researcher Award in 2014. Mr Bunyavejchewin was invited as a delegate under the Southeast Asian Young Leaders' Programme (SEAYLP) to participate in the IISS Shangri-La Dialogue, one of the world's top security forums, in 2017.
His research interests include Asia-Pacific security, regional multilateralism in Southeast Asia, Thai foreign policy, Thai boys love (BL) media, and aviation social science. Mr Bunyavejchewin has published in numerous peer-reviewed journals such as Asian International Studies Review and Asian Politics & Policy. His opinions on BL trends in Thailand have been quoted in media outlets, including TIME Magazine and ABC News.
Email : [email protected]
Research Interests
Asia-Pacific Security; Regional Multilateralism in Southeast Asia; Thai Foreign Policy; Thai BL Media; Aviation Social Science